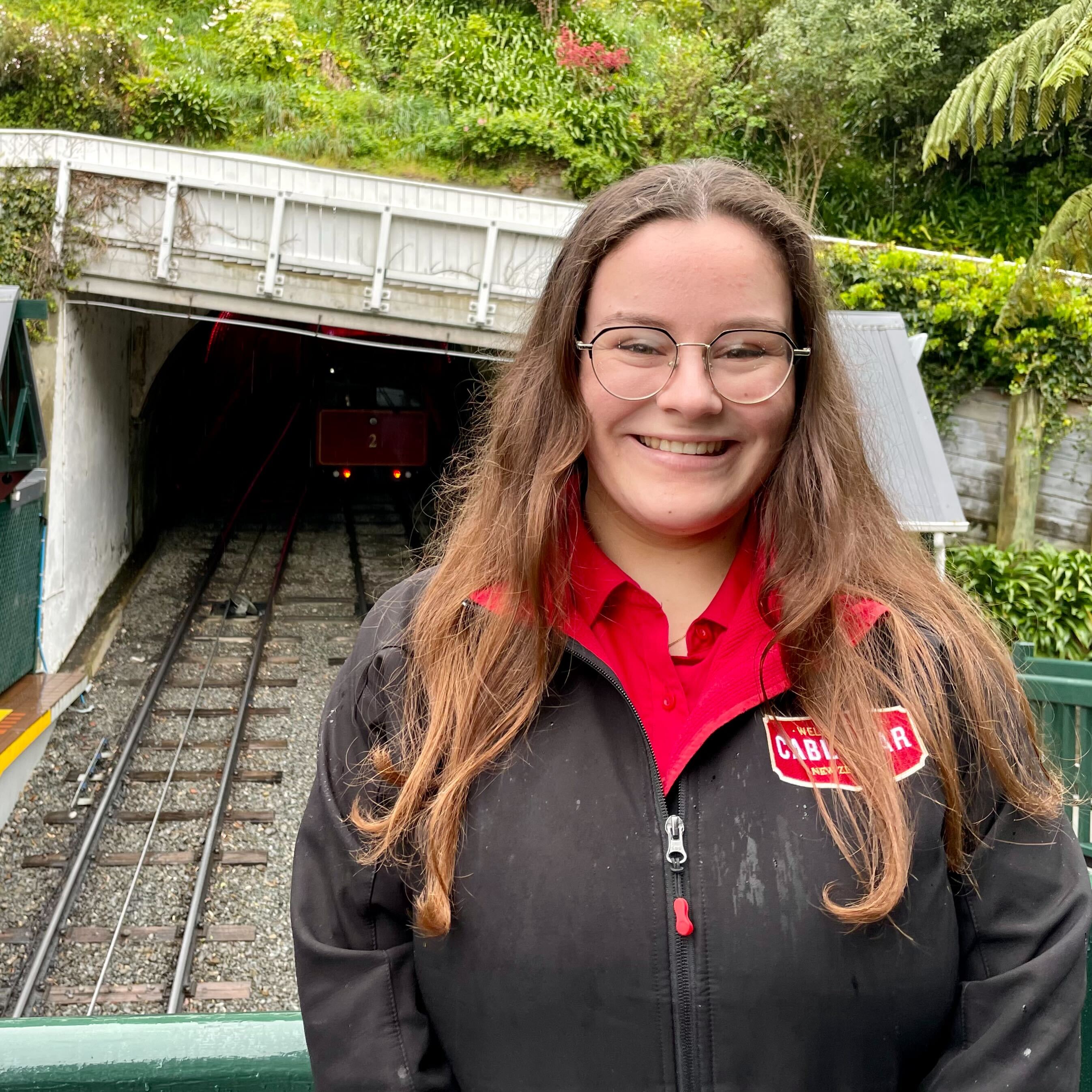 AINSLEE
We have a few new faces around at the Cable Car, including Ainslee!
We think she gets part of her welcoming personality, as she comes from 'Friendly Feilding' in the Manawatū!
Skydiving, bungy jumping and some other adrenaline activities are on her bucket list.
Ainslee is a talented flutist, and currently completing her Bachelor of Music with Honours, majoring in Classical Flute Performance.
Hopefully she will play some music on the Cable Car in the future!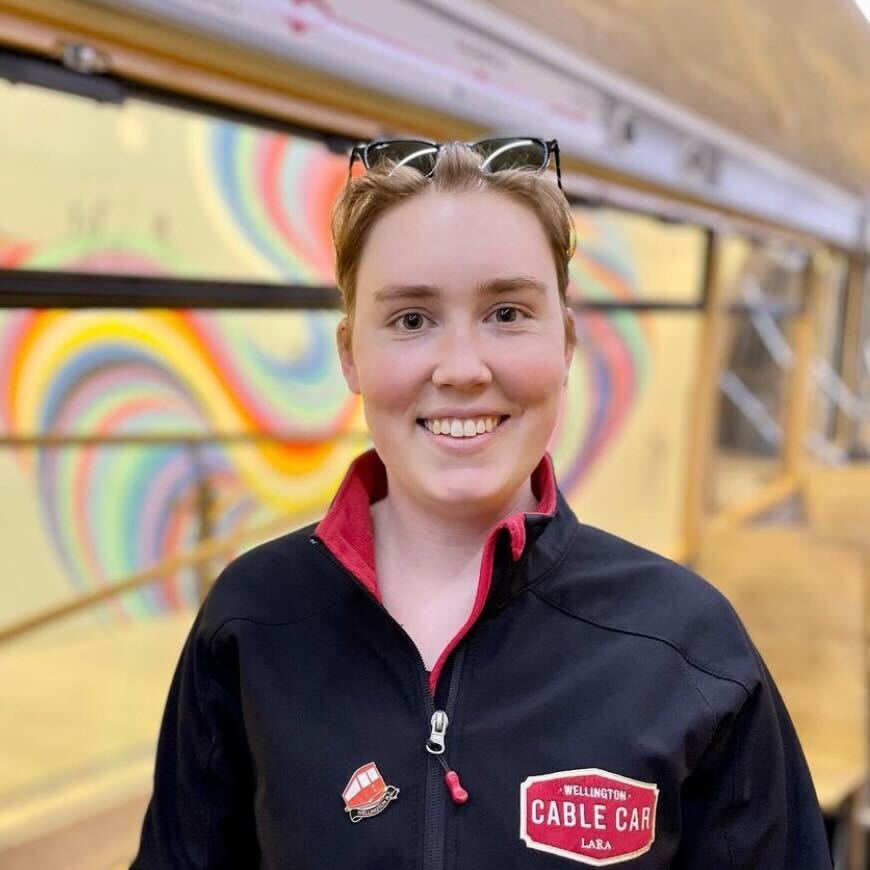 LARA
Originally from the garden city Ōtautahi, Christchurch, Lara has been working in sales, driving, and business development for the last 3 years.
She moved to Wellington to do a Bachelor of Tourism Management. While studying she became a Wellington City Ambassador, greeting cruise ship visitors. After graduating, she was keen to work at one of NZ's iconic attractions - the Cable Car!
Lara is an avid tennis fan! If not watching it, she'll be usually reading about it, and subjecting her peers to tennis facts that they never asked for!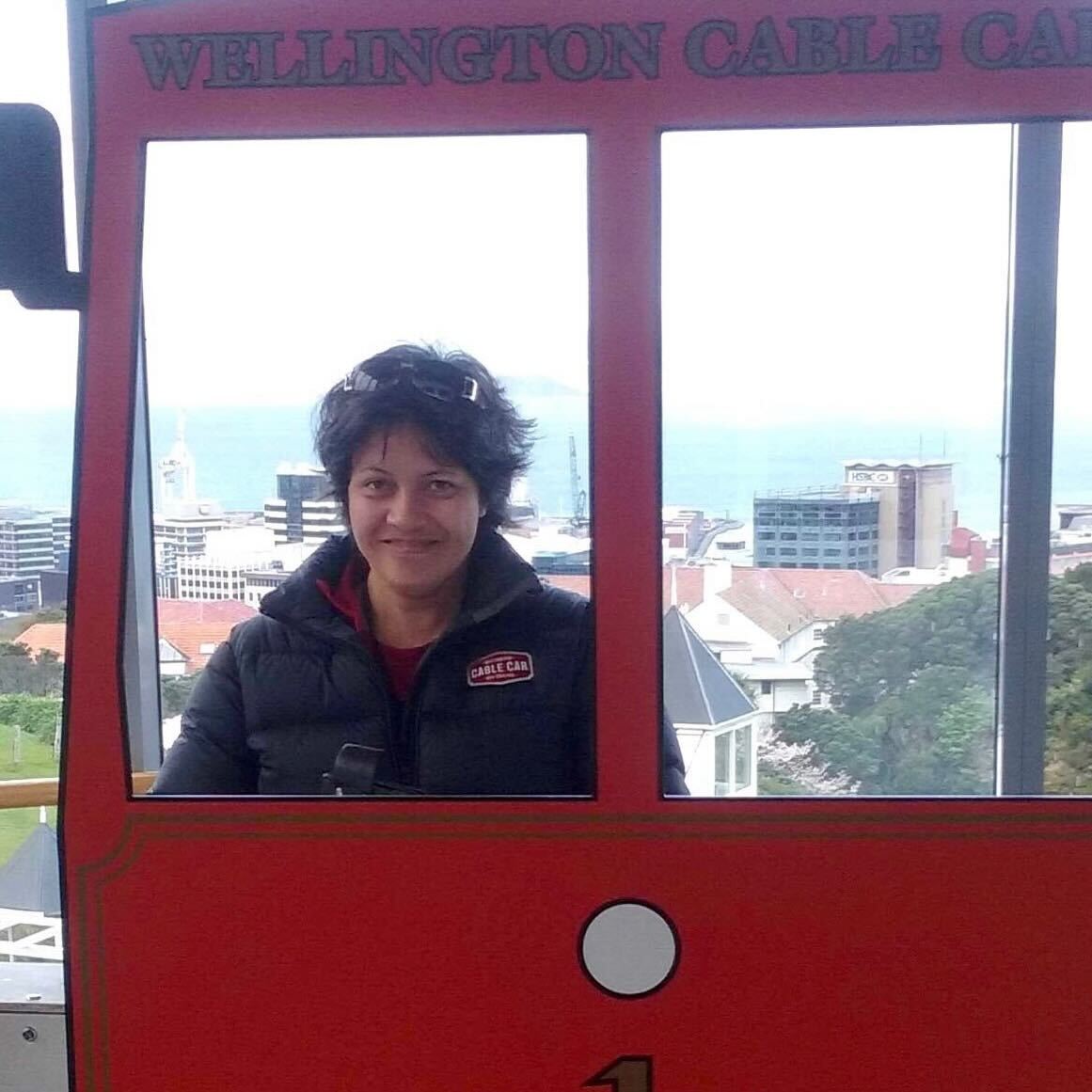 MARIA
Ko Tuwharetoa, Ko Te Āti Awa ngā iwi
Ko Taupo te Moana
Ko Tongariro te Maunga
Ko Tāpeka, Ko Arohanui ki te Tāngata ngā marae
E noho ana au ki Awakairangi
Ko Maria tōku ingoa
Meet Maria who introduced herself through her Pepeha above, she was born in Marton in the Rangitikei district, and has been working at the Cable Car for 12 years.
She enjoys singing (including in a covers band), painting scenery murals, and manipulating and restoring images using Photoshop.
Maria loves the view from the top of the Cable Car, where she can take in wonderful scenery and observe different cloud formations in all sorts of weather.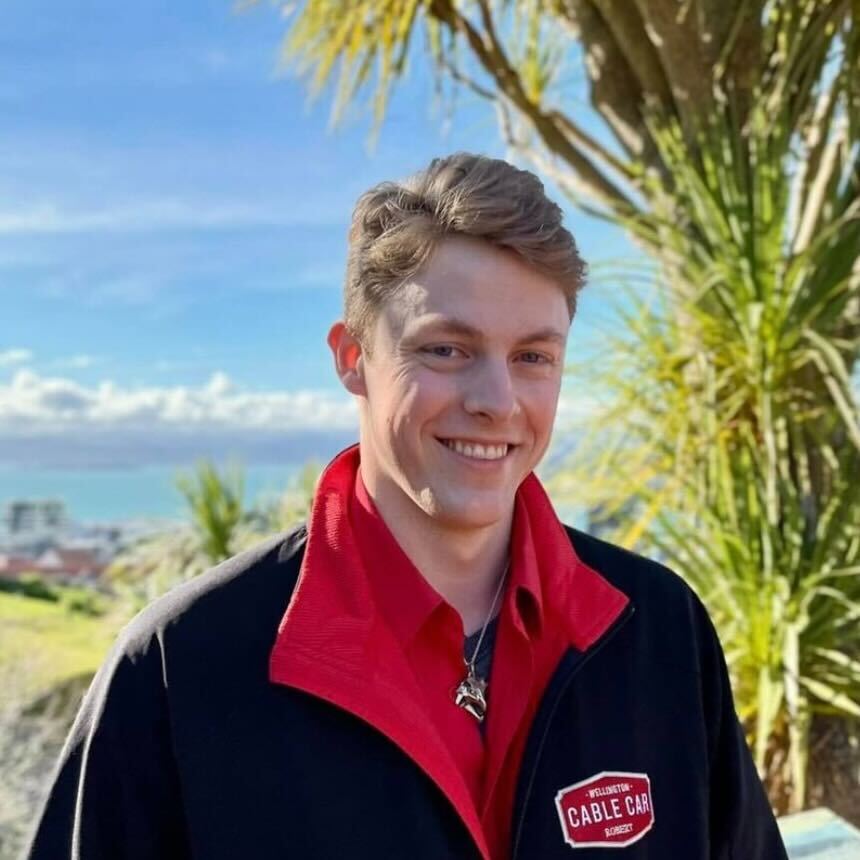 ROBERT
Hailing from geothermal Reporoa in the mighty Waikato, Robert has been working at the Cable Car for over 4 years as driver, car maintainer & staff trainer extraordinaire!
He enjoys Wellington's plentiful food scene, and anything with cheese has him saying Yes please!
He likes movie nights, gaming, and lots of genres of music, but is more partial to the blues.
His happy place in Wellington is on top of one of its hills, with a great view on a sunny day.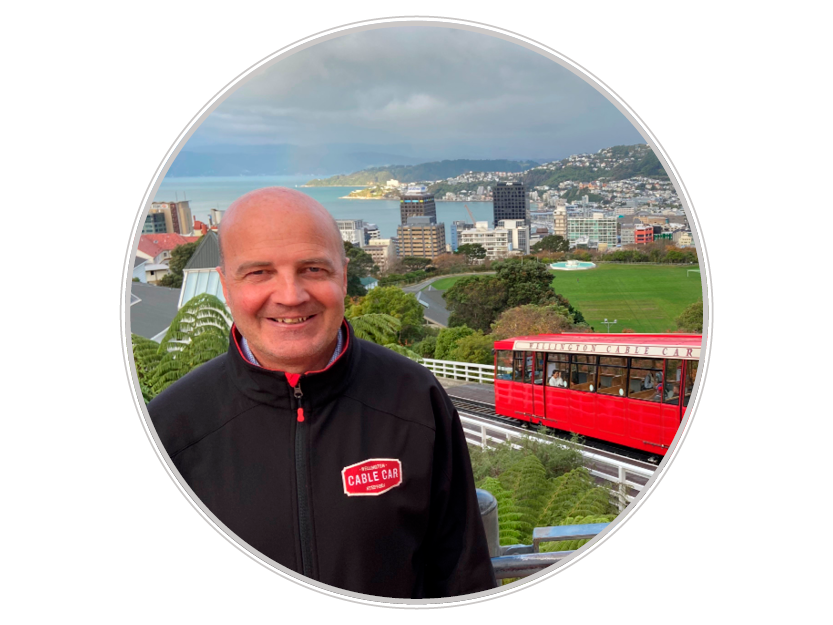 STEPHEN WARD
Asset & Engineering Manager
Stephen is an experienced engineer who enjoys working collaboratively to solve technical, environmental, and business problems. He is always looking for ways to improve the Cable Car to enhance maintenance practices, safety, and the customer experience. Outside of work, Stephen enjoys time with family and riding his e-bike. The Wellington Cable Car is a unique combination of the old and the new. It has operated since 1902 and has been steadily improved for the benefit of visitors and locals. The combination of heritage features and modern safety and control systems is a special aspect of the Cable Car experience.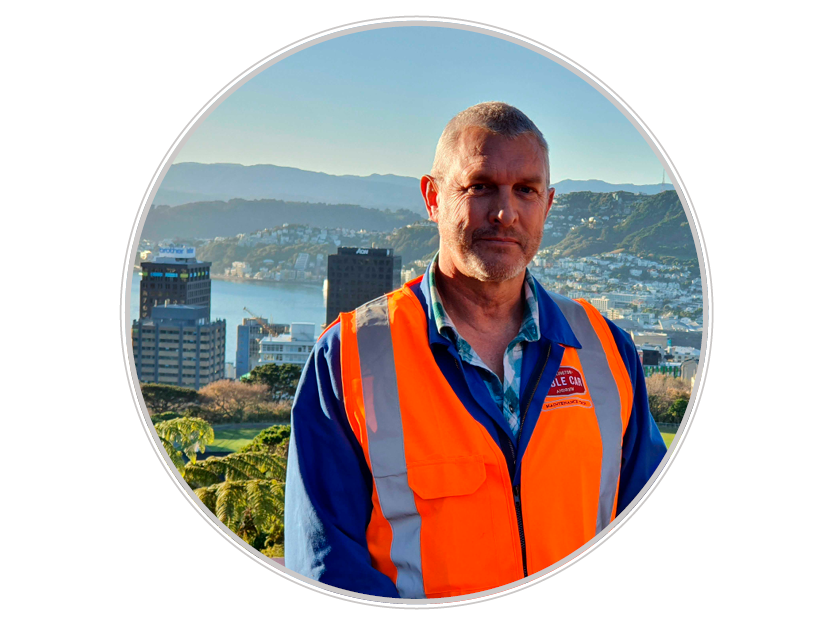 ANDREW CRESSWELL
Maintenance Technician
Andrew is South Island born and bred and has held the post of Cable Car Maintenance Technician since April 2019. Andrew has worked in the electrical sector since 1984 and this role allows him to use his electrical, mechanical and health and safety expertise on the challenging technical problems that arise from operating and maintaining the iconic cable car infrastructure.
"I really enjoy the role as each day brings different challenges to be solved and there is always a diverse range of people who come to experience the unique ride to the top of the hill. We have a great team of people at WCCL who all bring different skills and talents to the group. Plus, I like the fact that we provide an environmentally friendly solution for public transport in Wellington.".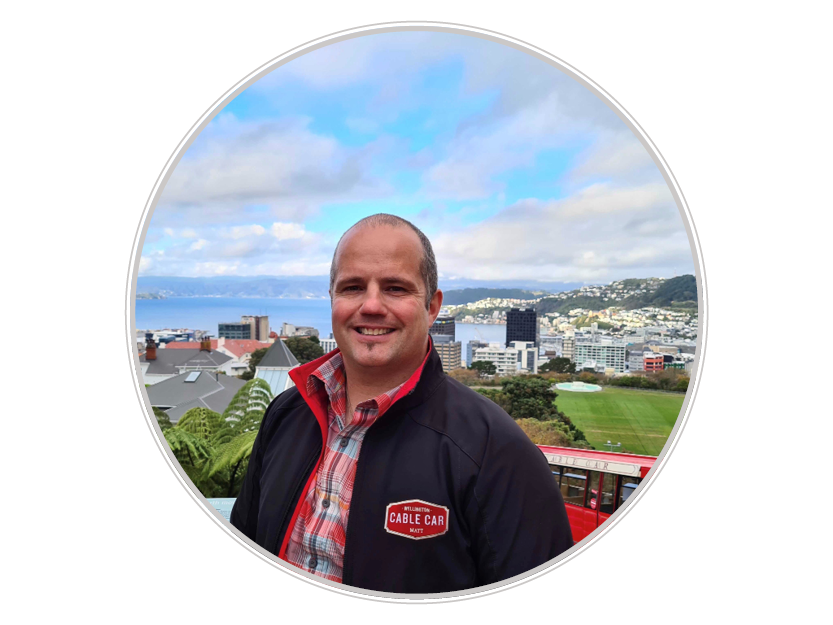 CESAR PIOTTO
Chief Executive
Cesar has extensive background in tourism after spending two decades working around the globe in the resort/travel industries. With a passion for redesigning business systems to improve the user experience and drive growth, Cesar is excited to join the team at Wellington's iconic Cable Car. Cesar's other passions are his family, skiing and travelling. 
The Wellington Cable Car is a special way to spend the day with friends and family and to explore more of the city. A ride up the Cable Car to Zealandia is the quintessential Wellingtonian experience and one that you and the kids will never get sick off!