There is simply no better way to experience the hidden charm that Wellington has to offer than to take this 5-minute ride from the heart of the city centre, up through the hillside terraced houses of Kelburn, to the lookout perched high above the city.
Enjoy easy access to the Botanic Garden, Cable Car Museum, Space Place (at Carter Observatory) and Zealandia (via free shuttle).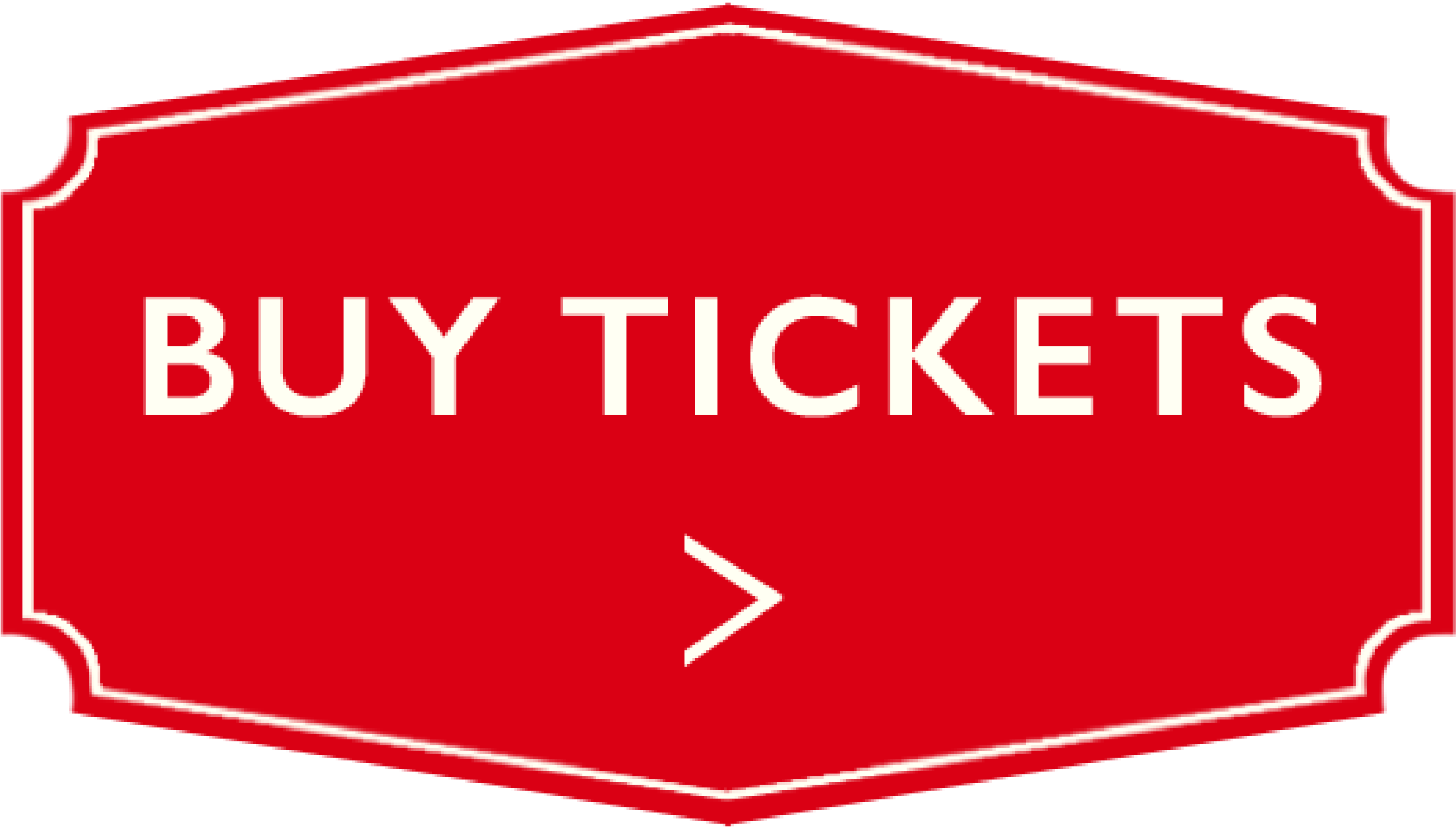 OPENING HOURS:
Monday - Friday                                              7:30am - 7:00pm
Saturday                                                               8:30am - 7:00pm
Sunday & Public Holidays                          8:30am - 6:00pm
What's On At The Cable Car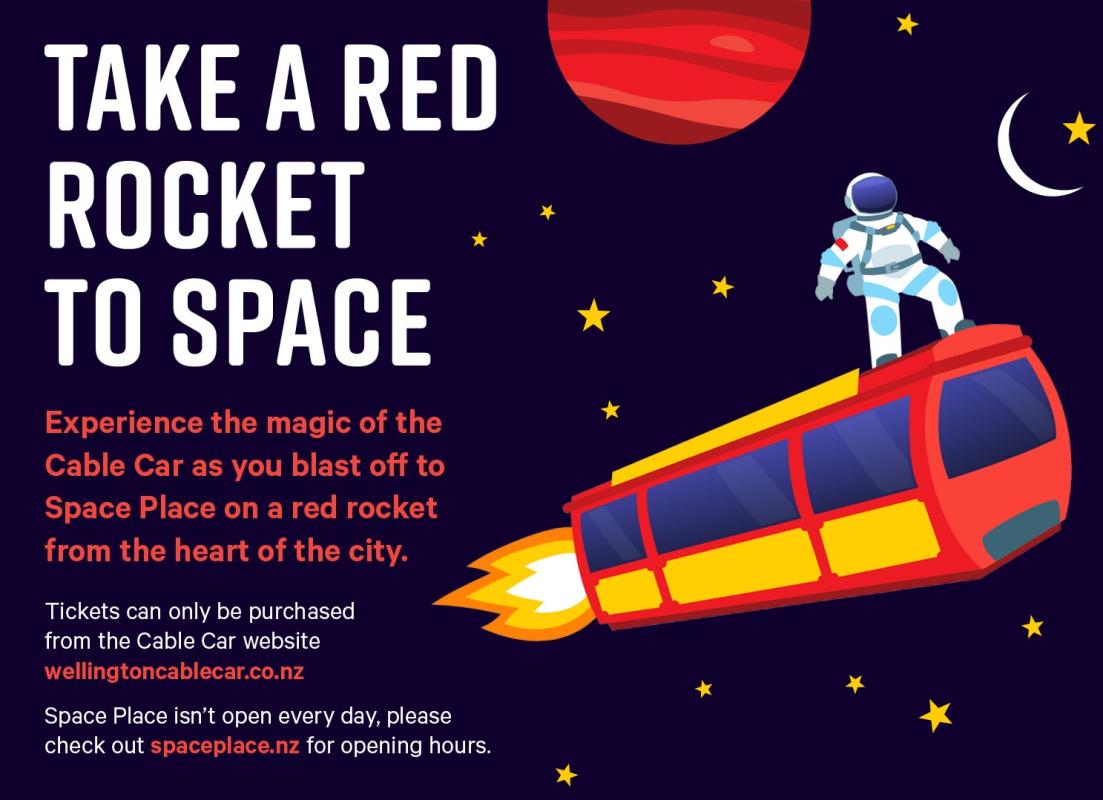 We have re-launched our out of this world combo with Space Place. Experience the magic of the Cable Car as you blast off up the hill to Space Place on a red rocket from the heart of the city.
Tickets:
Enjoy 20% off a return trip on the Cable Car and general admission to Space Place with our Take a Red Rocket to Space Combo. Tickets can only be purchased online from here.
Adult: $18.40
Child: $10.80
Space Place isn't open every day, please check out spaceplace.nz for opening hours. Valid from 11th April - 30th November 2022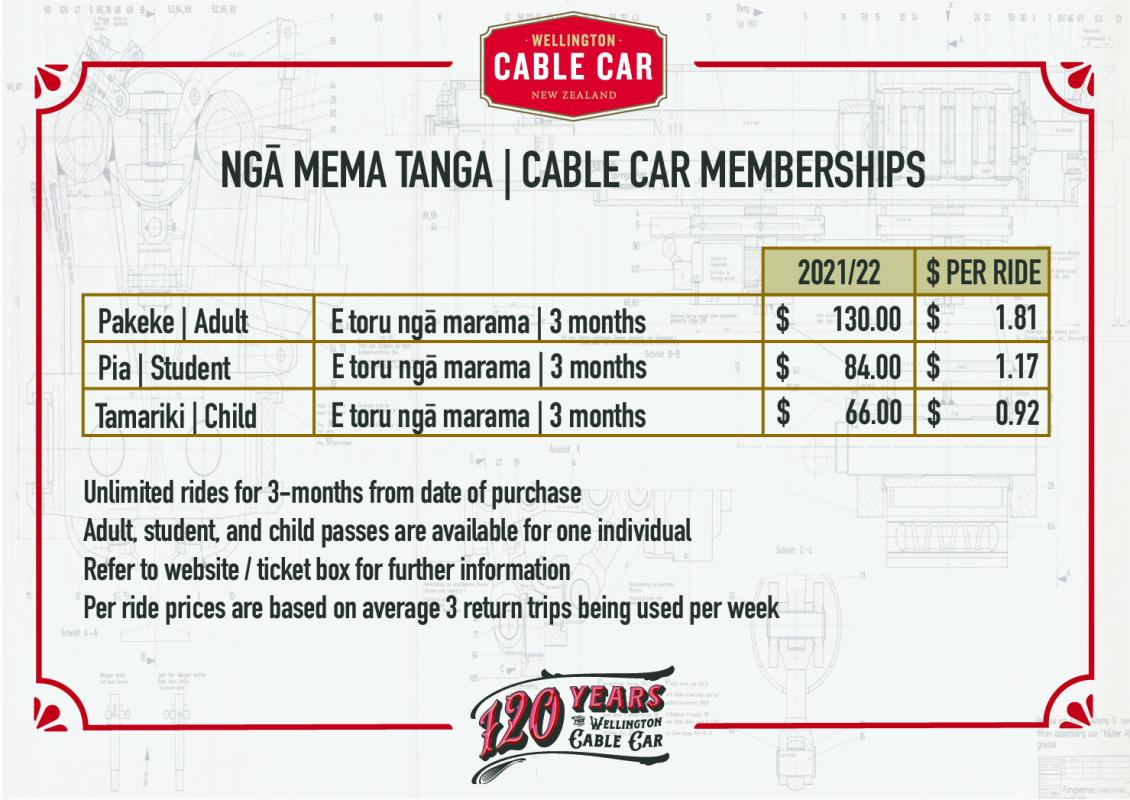 To coincide with the 120 year Anniversary of the Cable Car we have launched Cable Car Membership Cards offering our loyal customers unlimited travel on the Cable Car for three months at a time.
Membership Cards can only be used by the person to which they are issued to. They are NOT valid for group travel.
There is a one-off charge of $2.50 for the issue of new Membership Cards (waived for current Multi-trip Card holders).
Charges also apply to replace lost or stolen cards. Damaged or faulty cards are replaced free of charge. 
All Membership Cards must be registered. When renewing a Student Membership Card, you must present your valid NZ Student ID.
Memberships are valid for 3 months from the date of purchase. There are no refunds on partly used Cards.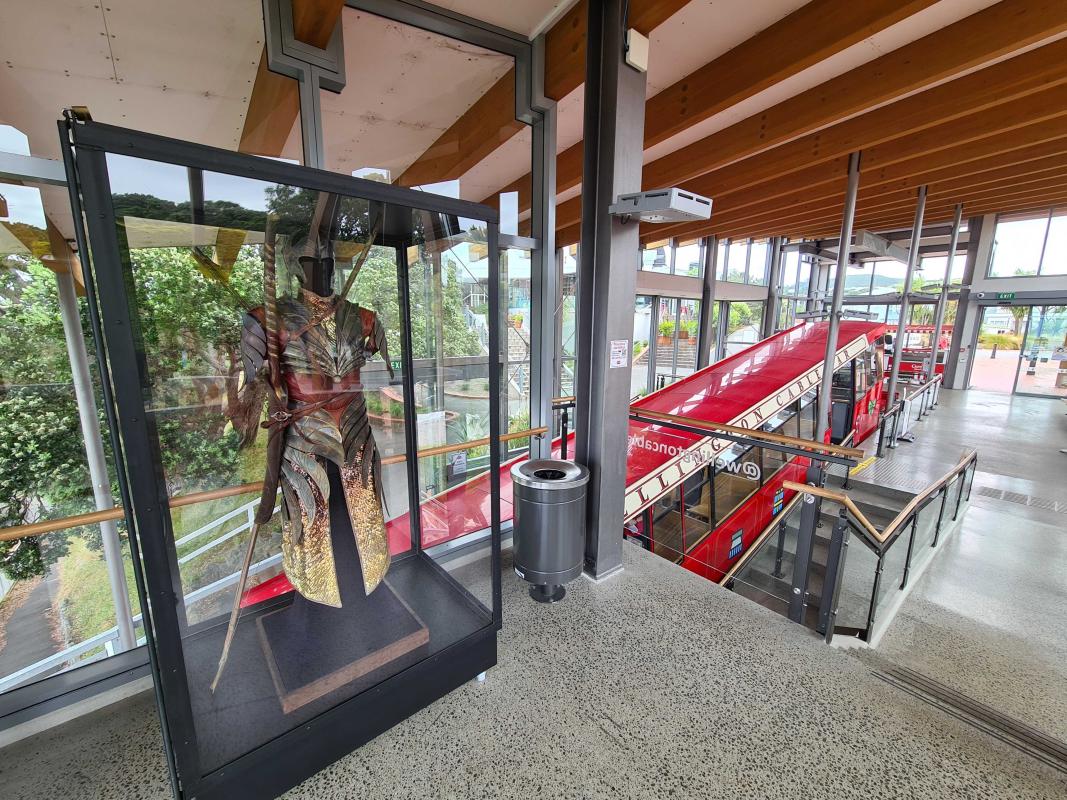 Middle-Earth meets the Cable Car
To celebrate the twenty-year anniversary of the release of The Lord of the Rings: The Fellowship of the Ring, Wētā Workshop has delved into the archives and dusted off some of their most precious props, costumes, and armour from the original films.
Take yourself on a journey through Middle-Earth, Wellington to find some of the iconic pieces starting with a third aged elf located in the Kelburn terminal.
Maps are available here to download.
Things to do at each station