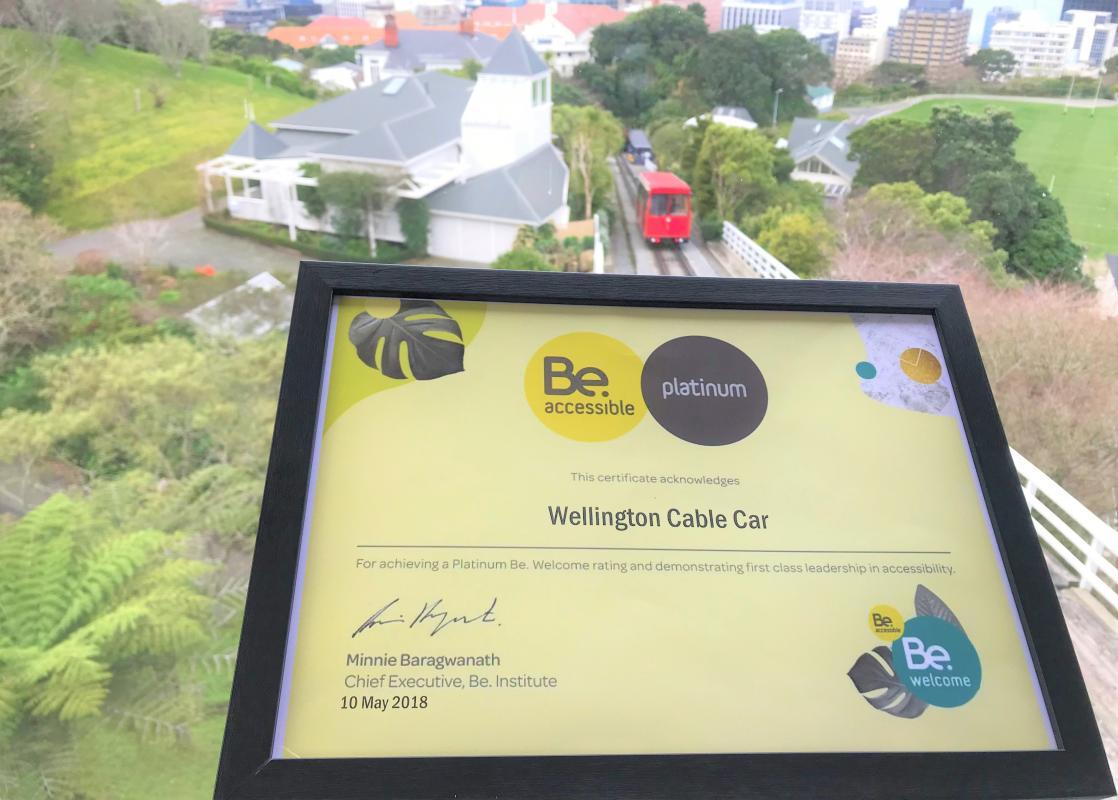 Wellington Cable Car works hard to ensure everyone has an opportunity to experience New Zealand's only historic funicular railway.
Although there is some outdoor element, all terminals have ramps installed for wheelchair/mobility scooter users, deaf or blind visitors, and visitors with other impairments.
WHEELCHAIR USERS
The Cable Car's entrant/exit area has a wide gate (orange gate) suitable for wheelchair and mobility scooter. Users should access the Cable Car via the upper doors. Those traveling to Talavera should only use car 2.
BLIND VISITORS
Guide and disable assist dogs are allowed on the cars. These dogs are usually highly-trained and pose minimal risks to other passengers.
MOBILITY SCOOTER
One mobility scooter (donated by the Wellington City Council) is available for hire from the ticket office at Lambton Quay to assist your visit free of charge. Advanced booking is advised, please contact us here. 
DISABLED TOILETS
Lambton Quay Terminal: Located across the road on Grey Street, near ANZ Bank.
Kelburn Terminal: Located outside the terminal, on the left-hand side.
PARKING
There is limited parking available for disabled drivers at Kelburn, please ensure that your disabled parking permit is visible!
Getting here: Most buses have retractable ramps on board and are able to kneel on request. All trains are leveled with boarding platform for easy access.